Welcome to Bridge Village Hall
---
Where is the hall?
28 High Street
Bridge
CANTERBURY
CT4 5JZ
Please note that access to the Hunter Room is from the rear of the hall, via a path leading to Union Road.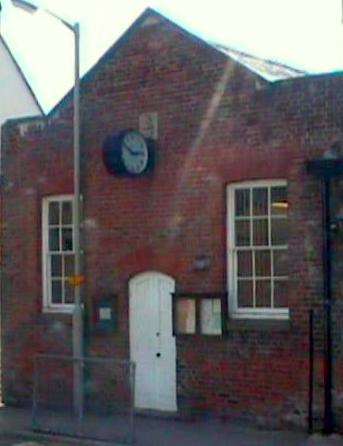 Current users of the hall
Weekly
Playgroup
Every day
Dancing
Monday
Pilates
Monday & Thursday
Brownies
Friday

Monthly
Other users
WI
Art exhibition
Fish Scheme
Parties
History Society
Quizzes
Horticulture
Jumble Sales
Parish Council
Wine & Wisdom
Church
Elections
National Vegetable Society
Local Committees
---
To book the hall, please email bookings@BridgeVillageHall.org.uk
or contact Mark Esdale on (01227) 832740.
The hall costs £13.00 per hour, the Hunter Room is £10.00 per session. (Special rates are avaiable for those living in Bridge village)

Click here for more booking information and to download Conditions of Hire, the Hirer's Checklist or a Booking Request Form
As an alternative for small meetings, there is also the Sports Pavilion on the recreation ground. £10 per hour. Contact pavilion@bridgevillage.org.uk
---
The hall has an entertainment licence and can accommodate up to 100 people
There is a kitchen area for reheating food, with a cooker, 'fridge and microwave.
There is full disabled access to the main hall and a disabled WC.
The floor in the main hall has just been sanded and revarnished (It is no longer marked out for a badminton court).
Upstairs is the Hunter Room which is a convenient space for committee meetings. The Hunter Room access is via stairs, so is not suitable for wheelchairs.
GDPR Privacy Policy: Click here to read our privacy policy
For further information about the hall, please contact: Mark Esdale
---
Site hosted maintained by Mark Esdale. © 2003-2023